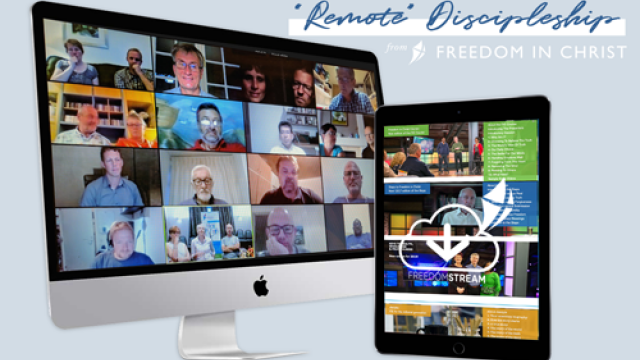 Fri 3rd April 2020
In our latest video on "Remote Discipleship", members of the UK Team look at how we can use Zoom and FreedomStream for small group discipleship:
It's possible to use FreedomStream and Zoom together for "Remote Discipleship" in two ways. The first way would be to get everyone to watch the videos in their own time, and then come together for a Zoom Conference call to discuss, pray, worship and reflect.
You can also use Zoom to host a "watch party", with the opportunity to interact with other participants in the same way as you might if you were in the same room as them. You'll need a good internet connection, but by sharing your screen in Zoom, and that screen being a video from FreedomStream, you can all watch together on a Zoom Call. Watch us demonstrate how to do it above!