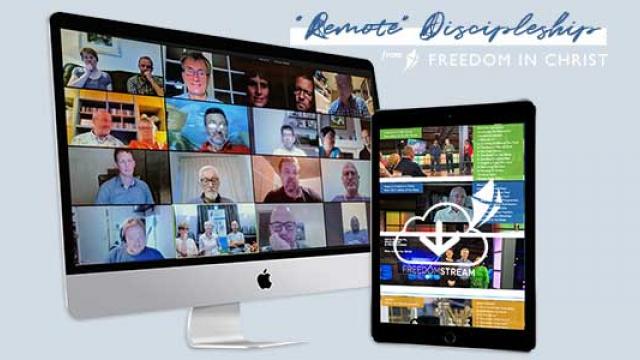 Tue 7th April 2020
All five videos from our "How To..." series on Remote Discipleship in one place! Remote Discipleship - An Introduction, Zoom 101, Claiming Host, Using Breakout Rooms, and Using FreedomStream and Zoom.
Coupled with a FreedomStream subscription and our specially discounted FreedomStream Starter Packs, this should give you everything you need to ensure you "do not give up meeting together" (Heb. 10:25) through doing Remote Discipleship!
1. An Introduction
In this first video of our Remote Discipleship Series, we introduce how Freedom in Christ can help you "do" Remote Discipleship and some of the tools you'll need. Unfortunately a problem with the audio from 55s - 1m13s, for some reason... but the rest of the video is fine!
2. Zoom 101
Our second video in the Remote Discipleship series takes you through some of the key settings on Zoom to make sure you have a great meeting
3. Claiming Host
In our third video in the Remote Discipleship Series, we discuss how we can claim and share being the "host" - a really important feature to ensure the person leading the meeting gets all the functionality they need!
4. Breakout Rooms
In this fourth video in the Remote Discipleship series, we demonstrate using 'Breakout Rooms" for prayer and discussion times.
5. Using FreedomStream and Zoom Together
In this final video we demonstrate how you can host a "watch party" using FreedomStream and Zoom together.
If you have any questions or want to talk through your ideas for Remote Discipleship, do give us a call!