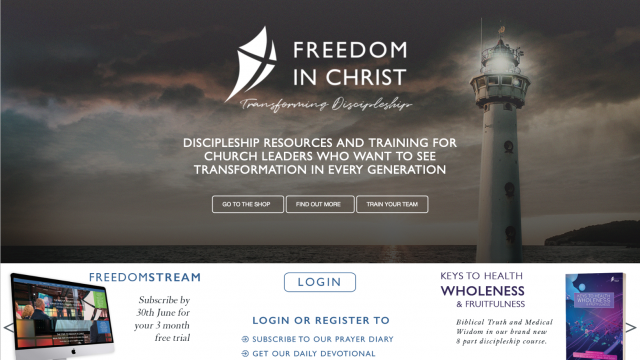 Fri 26th June 2020
As anyone who has received our Monthly Prayer Diary knows, we have been working really hard on a brand new website. We have outgrown our old one - as the ministry developed it has been increasingly difficult to really communicate what we can offer Church Leaders, and it was in desperate need of a face-lift!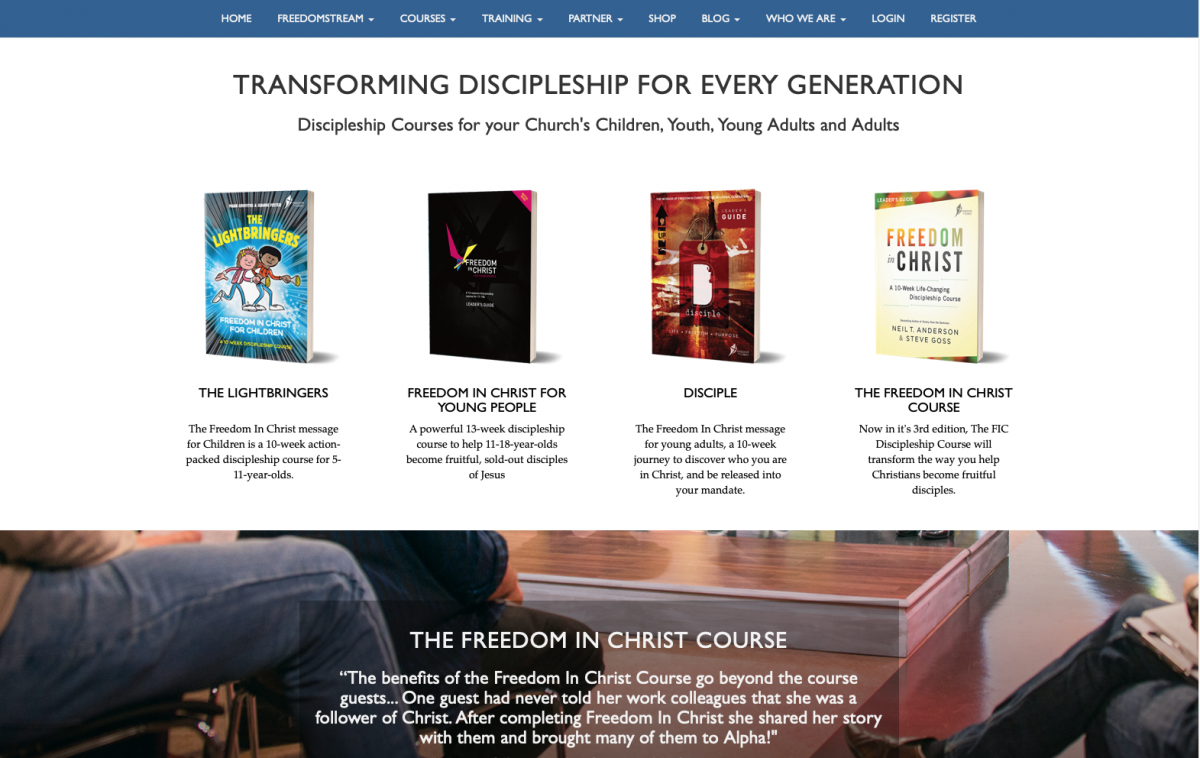 Our new site is designed to clearly show that as Freedom In Christ we can help you with:
Discipleship courses for every generation, and follow-up courses to help you take the message deeper
Training & retreats for Church Leadership Teams, to help you get the most out of our courses.
Delivering discipleship through online streaming, via FreedomStream, and
How you can partner with us through prayer, giving and joining the team.
It's designed to be super-intuitive, mobile-friendly and help you get what you need quickly and easily. The transition from the old to the new should be smooth - famous last words!
Any permissions or subscriptions you had on the old site, for example as a Course Leader, or as a FreedomStream subscriber, should continue, although you will access them from a new, revamped "My Account" menu.
Any links you had saved from the old site, for example to the Freedom In Christ Course on Freedomstream, will seamlessly direct you to the same page on the new site once we're live.
The pages are designed to be mobile-friendly, so there's a lot more "scrolling" than there is "clicking". All the images and videos, including FreedomStream, will re-size depending on the size screen you have.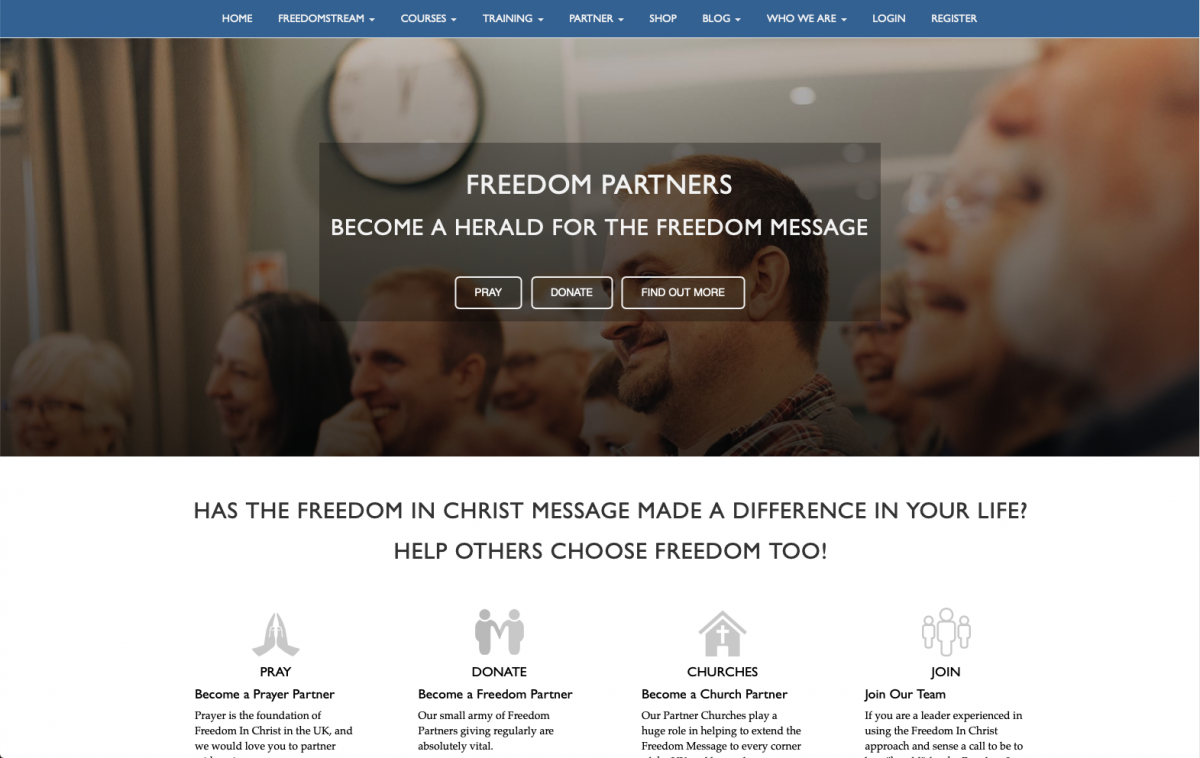 A major re-build like this is bound to have a few teething problems - please bear with us and if you spot anything that doesn't work, please let us know!
We're excited about the imminent launch - please pray we get the final work done, the launch is seamless, and the wesbite does what we hope it will do - help every leader in the UK fruitfully and joyfully disciple others!