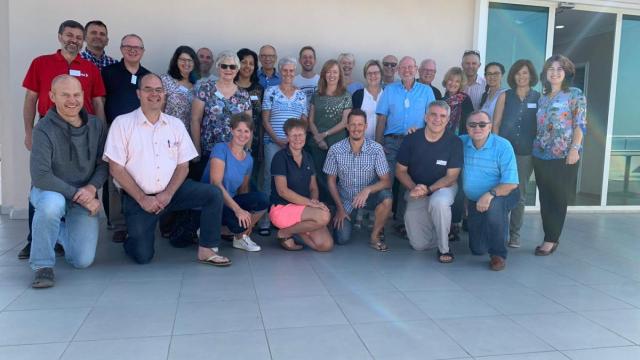 Thu 23rd April 2020
The 2019 TRANSFORM Europe & Middle East Cohort, on retreat in Albania before the Coronavirus lockdown.
TRANSFORM was launched in September 2017 and by June 2020, we will have completed three full programmes, involving over 150 leaders from 20 different countries!
In the 6th century Gregory The Great warned about the danger of distraction in ministry:
"It is as though (the mind) were so preoccupied during a journey as to forget what the destination was!"
Perhaps some things don't change that much after all! TRANSFORM takes leaders on a 10-month collaborative journey to recover the destination of encountering God and experiencing ongoing transformation for themselves.
The programme is based upon the Freedom In Christ Course, Grace Course and Freed To Lead Course, personal Steps To Freedom appointments and scheduled Retreats. Throughout the programme helpful spiritual rhythms for slowing down, listening and reflection are built in. You can find out more about the programme by downloading brochure.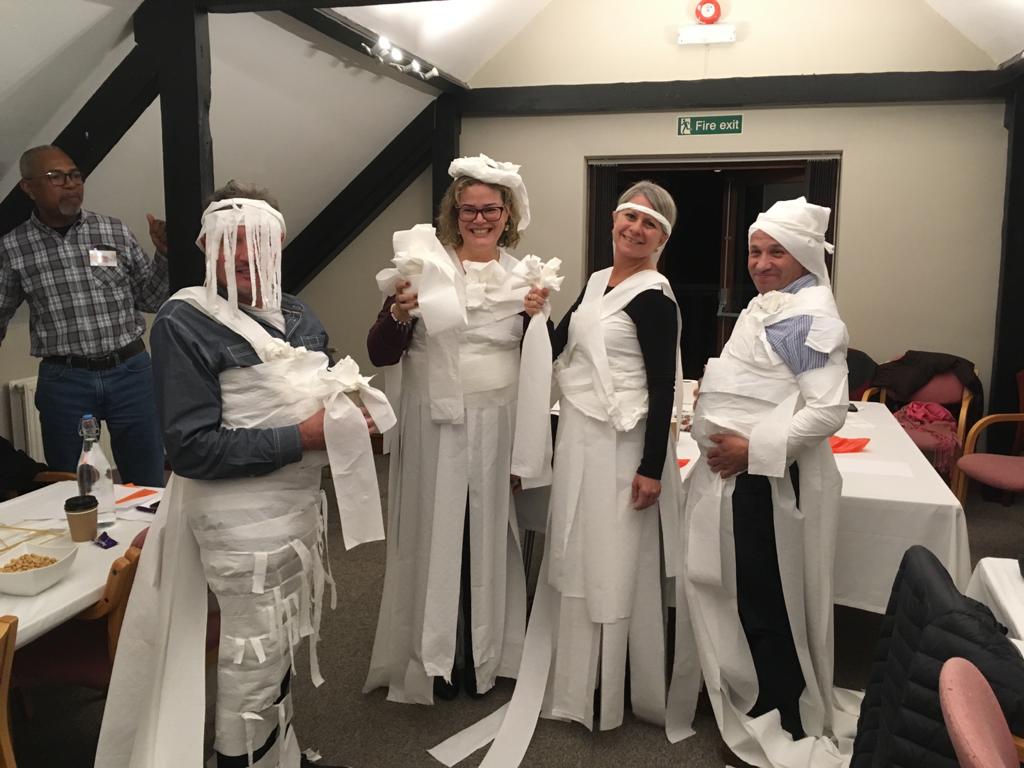 At the same time, there is always time for fun and laughter - as demonstrated by our International Beautiful Bride (of Christ) competition held at one of our retreats!
Throughout TRANSFORM, we praise God for stories of His gracious work of transformation as we continue to make Him the destination.
Our very first programme saw one leader comment that she was tired of helping other people enjoy God more, and realised that's what her own soul longed for. Another honestly shared how he felt he was a mile wide but only an inch deep. 
Participants have shared how God has helped them become more fruitful in the face of difficult pressures like conflict, complex leadership dilemmas, spiritual attacks and a call to enduring suffering and hardship. 
For our next programme (called T20) we will see TRANSFORM multiplied and delivered in many more countries across the world. Please pray for our new cohort leaders as they plan for September's launch - here in the UK we will be hosting leaders from across Europe. Details to follow!
Thank you for your ongoing prayers for Transform. We really appreciate your partnership! We praise God for shaping up this programme, for everyone who plays a part to deliver it across the world, the privilege of walking alongside, serving and supporting His precious leaders to equip the Church to transform the nations!