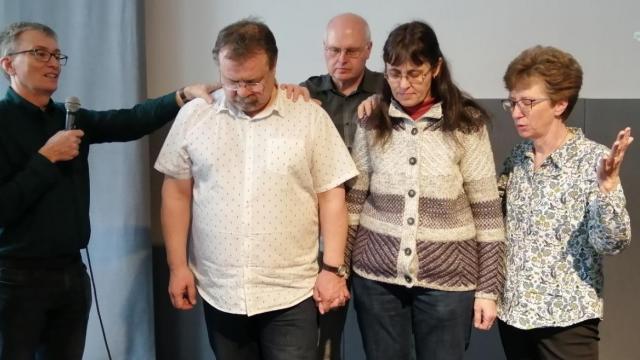 Fri 27th March 2020
We are delighted to announce that Petr Kácha has been appointed as the National Co-Ordinator for the Czech Republic. Petr has been an ordained pastor since 1995 and is married to Hana, they have five children.
Once an Atheist who has never met a Christian before, Petr made a decision to follow Jesus in 1985 whilst on military service in the Czechoslovak army. It was the testimony of another soldier who was a born-again Christian that proved the turning point!
He first encountered the Freedom in Christ message five years ago when a UK Pastor invited him to attend a Freed to Lead retreat in England. The invitation came at a difficult time for him when he felt criticism in every part of his life but after attending the retreat and going through the teaching and steps he experienced a new freedom.
On returning home, he began running the Freedom in Christ course with a group, and since then has been regularly teaching and using the materials.
At a recent Leaders Training Day in Prague, Steve and Zoë, our International Directors were able to commission Petr and Hana. The event also marked the launch of the Freedom in Christ course and Steps in Czech!
After a lot of hard work by the team on the translation and with the support of the Church Missionary Society it's wonderful that the course and the steps are now published in Czech.
Petr works with many church leaders and denominations in the Czech Republic and says his vision for using the Freedom in Christ materials is 'to equip church leaders all over the country with tools to make a change.'
Understanding how important prayer is, and keen to found, ground and surround in prayer the growing Czech ministry, Petr recognised the calling on Jana Novakova (pictured below) as a passioante worshipper, intercessor and prophetically gifted lady. She is now a key player in Petr's team.
Jana, Freedom In Christ Czeck Rep. Prayer Coordinator