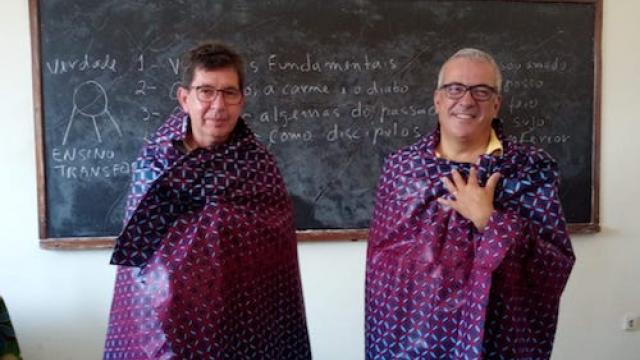 Mon 30th September 2019
Earlier this month Samuel, our Portuguese National Director, (on right of picture) and his deputy Helcio, arrived in Mozambique's capital Maputo, after a gruelling overnight flight. Before they even had time to eat breakfast, they were in action, leading a workshop on "Five Principles to Form Fruitful Disciples" to a group of 15 church leaders!
Later that day, after yet another flight, they reached Beira - the city that was so devastated by cyclones earlier this year. The couple who had invited Freedom In Christ to introduce the course, Chis (British) and his wife Maria de Carmo (Portuguese) had done a good job in publicising the event and in preparing the logistics - after 16 years of working in the area, they're well respected.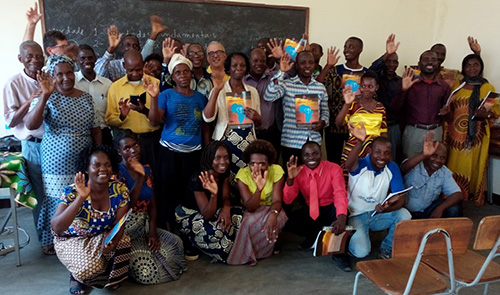 For the following 4 days they taught the African version of the Freedom In Christ course, now translated into Portuguese. 25 church leaders took part, and they were very receptive. As always, the session on forgiveness had a big impact, and the presence of the Holy Spirit was tangible.
Samuel and Helcio were able to take the group through the Steps, and by the end of their time in Beira great relationships had formed, and there is now a group of leaders who would really like to see the Freedom In Christ appraoch rolled out to their congregations. 
Then it was back to Maputo and time for further workshops with a group of church leaders in Matola, a neighbouring city.
Samuel says "Like many places where the church has seen rapid growth, the Mozambique church is often described a a mile wide and an inch deep. It has been so good to be able to contribute towards filling that need, and helping church leaders take hold of their freedom and go deeper with God. We're excited about the freedom message now spreading, and the transformation we will see in people's lives and communities here."
Please pray for the Mozambique Church Leaders Samiel, Helcio, Chris and Maria have built relationship with, for their congregations, and for Jesus' freedom to be proclaimed throughout Mozambique!