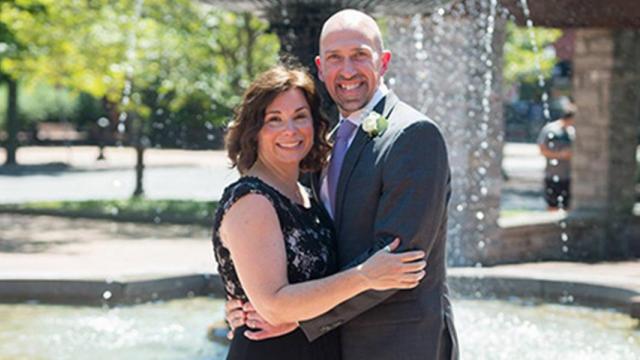 Sat 24th August 2019
 A few months ago, Dan Studt began serving as the new president of FICM-USA, replacing Rich Miller. Here at FICM UK we throught you might like to hear his story! He writes:
"My wife, Jennifer and I were married nearly 27 years ago and the Lord has blessed us with four children. My freedom story began at age 12 when I trusted Jesus to forgive my sins. About that same time, I began struggling with habitual sins and had no idea how to be free.
So, I just tried harder! Sports became my route to compensate for spiritual failure, but frustration and anger toward myself grew because I was failing to live up to the standards taught in church. I was ashamed and believed that if I shared what was going on inside, I would be rejected.
Years later, after graduating with a degree in psychology and working in the mental health field, I realised the futility of the secular world to provide real answers. This drove me to seminary in order to pursue full time ministry, trusting the Lord had the answers for healing.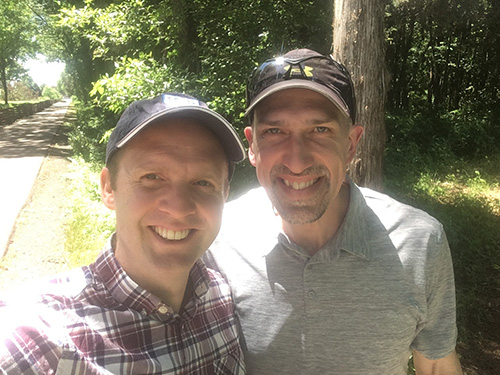 About halfway through seminary, a friend and accountability partner introduced me to Freedom In Christ. We helped each other discover our freedom in Christ and over the process of a few years of growth, my life was completely transformed! I learned to abide with Jesus according to my identity secured by His accomplished work; I chose to believe the truth of God's Word; and I learned to walk in the light with other believers.
The self-hatred, anger and depression that accompanied defeat faded into the background. My marriage grew stronger and I was able to parent out of a desire for my kids benefit instead of wanting to look good in front of others. Soon after, Jen discovered her freedom as well!
The past 25 years of pastoral ministry have been deeply satisfying but also extremely challenging. I'm not sure where I would be had it not been for the freedom and strength Christ gives is to trust in His faithfulness and goodness.
As new President, I pray the Lord allows us to continue to strengthen and grow this Ministry in the US through encouraging one another and watching God raise up many, many more leaders and labourers for the harvest. This ministry has had such an incredible impact on my faith and growth as a believer in Christ so I'm excited to be part of multiplying leadership across our nation to further the advancement of the Kingdom of God for His glory and the good of the Church.
Our vision is to see every believer living as a free, fruitful disciple. As President, I'll be responsible for the spiritual leadership of the ministry, personnel, finances, as well as board responsibilities. With about 300 Community Freedom Ministry Associates, 28 Field Staff and 5 national office staff, the role also involves overseeing the continuing training of future CFMAs through our Community Freedom Ministry University online as well as other ministry initiatives directed by the Board. I'm looking forward to it!"
Rob Davies, Freedom In Christ UK's Executive Director, says, "I'm excited about working with Dan and the US team as we look to make disciples of every generation and every nation - it's been a real pleasure to get to know him through the recently concluded TRANSFORM programme and to be part of his installment as President of the US ministry back in May this year. He's inspirationally prayerful and clearly God's man for the job!"