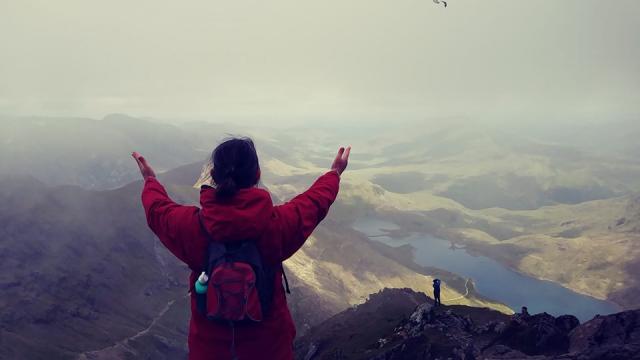 Sat 15th June 2019
At the end of May, our Regional Co-ordinators for Wales, Sharon and Jonathan King, along with their children, realised a long anticipated dream – to hike to the top of Snowden and declare freedom over Wales.
Over the half-term school holiday, they watched the weather daily, waiting until it was favourable, and then after only a few hours got to the top. Jonathan had a bad foot and Sharon a bad back so they needed plenty of prayer support, but they made it! Once there, Jonathan messaged us to say "At the top. Having food then doing some God business."
Let's keep praying that God's will is done, His Kingdom comes on earth as it is in Heaven for the beautiful land of Wales, and that His whole bride in Wales will take hold of her freedom!
We pray for every region of the UK every month - if you'd like to be involved in praying for Freedom In Christ Wales, please let us know. We'd love to hear from you!