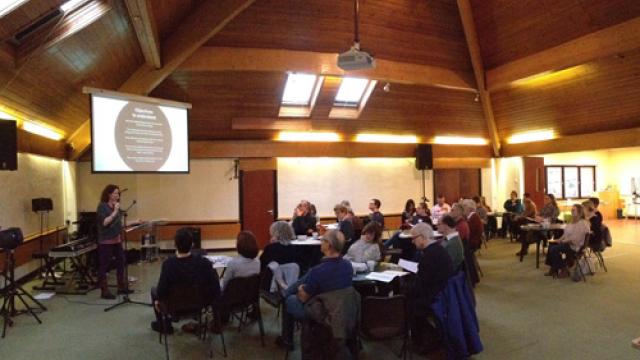 Fri 22nd November 2019
Our Discipleship Challenge Workshop effectively equips you to disciple young adults - the "missing generation", and we're looking for churches to host us for our 2020 Tour!
Understanding how to fruitfully disciple young adults has to be one of the greatest challenges facing the UK church today - 96% of church leaders consider it their top priority for mission and ministry, but only 11% feel properly equipped to do it.
The Discipleship Challenge Workshop aims to transform that! Expertly lead by trainers who have direct experience of discipling this generation, and underpinned by good quality research, it turns challenges into opportunities for authentic, fruitful discipleship.
By the end of the workshop, you and your team will be raring to reach out and disciple young adults using Freedom In Christ's tools and approach!
So, we're looking for churches who want to be trained to reach this amazing generation, and are willing to promote the event locally so other churches can get involved too.
If you're able to help, or would like to find out more, please click here to fill out a short form