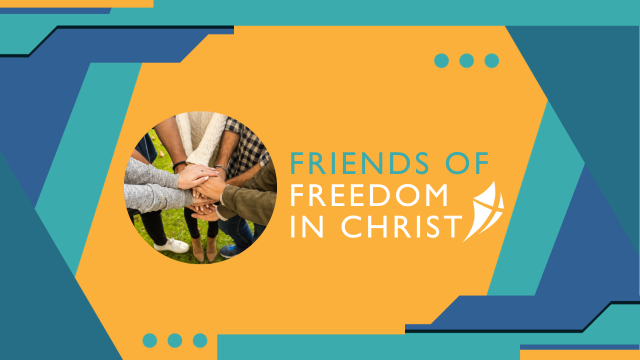 Thu 28th September 2023
Become a Friend of Freedom In Christ!
As a ministry, we need your support to ensure more people embrace the Freedom In Christ message! Could you help provide firm foundational funding through a regular gift?
For the price of a cup of coffee and cake - from just £5 a month - you can join the Friends of FIC and help us develop new resources, upgrade our training for church teams, and help more Christians in leadership experience Jesus' freedom for themselves.
As a Friend, you will receive a warm welcome from us if you sign up by 31st October 2023 with a free copy of Neil's final book, Thriving through the End Times! You only need to pay for P&P. Also, Rob Davies, our Executive Director will keep you updated on our latest work and you will have access to special offers at certain times of the year.
Now, more than ever, we need more friends to regularly support our work! We couldn't do this without you - thank you for your support. If you would like to be one of the first Friends of Freedom in Christ and receive your free book, sign up with JustGiving below: