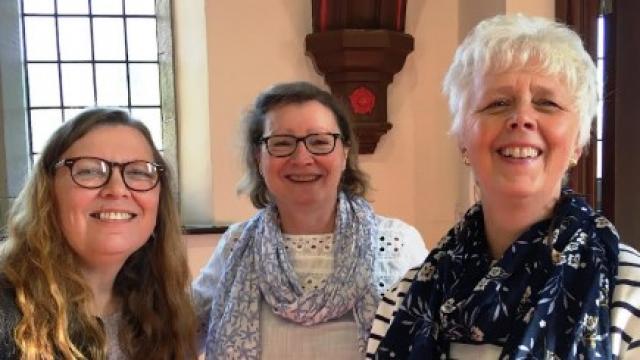 Tue 2nd November 2021
Within Bex's role, she has the honour of meeting people who have taken part in the Freedom in Christ journey and discuss their experiences. Angie, part of Halifax Central Church is one of those testimonies.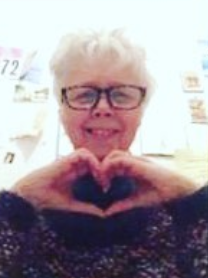 Angie has completed many of the Freedom in Christ courses and has now brought them into her church. She especially used them over lockdown as she found the course ideal for Zoom and despite her professed lack of using technology; she mastered Zoom and breakout rooms and found our blog post on this very useful! Her group was attended by 22 people on average, after she had only personally attended the session a couple of weeks before. During lockdown she felt it helped people socialise, refocus and re-evaluate. The sessions provided reminders for everyone, helping each of them to go deeper in Christ in all areas of their lives.
Angie felt that the Grace Course really impacted on her personally. She said 'Most of the changes have been in personal attitudes, which I hope will reflect in my leadership. It's been great spending the time reflecting and waiting on God in these areas. As a result, I sense that I am stronger and bolder, not so knocked down when criticised. The 'I am not good enough or others can do it better' does not have the strength that it once held, which is a 'biggy!'. I'm a people person but have struggled with pleasing people. I am also aware that the feeling of striving has gone, the fear of making a mistake i.e. its ok to make mistakes. I still do my best but I am more efficient both in my work and church group work. Moreover, I am enjoying it more as I am not constantly checking and looking for the ultra-best.'
When she asked Angie for her advice to anyone looking to hold a Freedom in Christ course she had some great tips…

Definitely do it as part of a group!
Ensure there is a good mix of people supporting, good facilitators, mature Christians and people who can pick up on cues and pray on them
It's a safe place and you feel listened to
Get others to pray for you
Don't bottle out – keep going!
God speaks to you through it all
It's Freedom!
Do it! Go for it!!
Natalie, one of the leaders on the course also said 'I am so thankful for these freedom in Christ courses - it does what it says on the tin! I loved the way the course was structured with a mixture of the talks, videos and powerful testimonies. It was so relatable and transformative - every week felt like I could see more clearly who I am in Christ but also who He is in me! The Stronghold busting tools are so empowering because once you know them - it's for life (literally!)
I loved the Grace course, it brought me closer to God through a deepening knowledge of his heart towards me. I have always loved the story of the prodigal son (because it reminded me of myself) and that was one of my favourite parts of the course. His love is irresistible once you understand it but it helps if someone can really explain it - and this is what the course does so well!'
If you would like to run a course at your group or church, please access our resources online for the Freedom in Christ or Grace course.
We are looking for individual testimonies of freedom and leaders who have seen fruit from using our material, so please get in touch with Bex on her email rebecca.moye@ficm.org.uk.