12th July 2017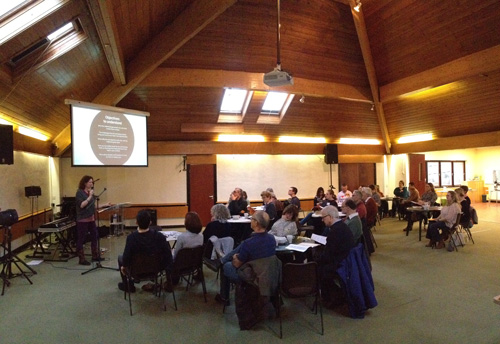 "Really fabulous - explains so much about me and my generation! Really looking forward to using disciple."
"Good event, great energy from the presenters and very open and authentic."
We're just back from the latest stop on the Discipleship Challenge Tour, which has criss-crossed the country from Belfast to Birmingham, Shrewsbury to Salisbury, Reading to Rugby, unpacking the cultural challenges facing the 18-30s generation, and turning them into opportunities for genuine, fruitful discipleship.
After the original pilots in London and Bangor Co. Down, the feedback was clear that we needed to extend it to a full day interactive workshop. It means there's now time for discussion...