Biblical Guide To Alternative Medicine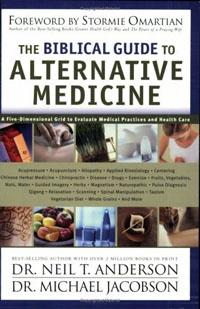 Confused about alternative medicine? Struggling to decide what might be helpful and what is downright dodgy?
In this excellent resource, Dr. Neil Anderson and Dr. Michael Jacobson give a five-dimensional grid that you can use to evaluate any medical treatment or system to come to a conclusion.
It also contains information on alternative therapies such as acupressure, acupuncture, allopathy, applied kinesiology, Chinese herbal medicine, chirporactic, and many, many more.
Finally the book shows you how to develop your own"recipe" for holistic health and apply it to daily life.
(FC105)
---
Every order you place helps us equip the Church to make fruitful disciples. Thank you!
Bulk discounts start on orders over £275
Delivery anywhere in the world
Countries outside the European Union will not be charged Value Added Tax which reduces the price of some items by around 20%. If you are from outside the EU and are logged in to the site, the prices you see have been reduced to reflect this. If you are not logged in you will see the higher prices.
See our Shop help page
Search the Shop
Can't find what you're looking for? Try entering part of a product name or a product code if you have one into the box below.