Rich Miller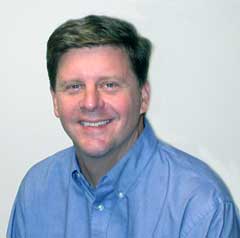 Rich Miller is President of Freedom in Christ Ministries, USA.
He was on staff with Campus Crusade for Christ from 1976-93 and has travelled around the world in Christian missions work. During his years with Campus Crusade for Christ, he ministered to young people in America and trained other staff to work with youth; was a missionary to the Philippines where he was in charge of the ministry there; and travelled for a year with author and speaker, Josh McDowell.
Rich joined Freedom in Christ Ministries in 1993. He is passionate about revival of the church in America, and has authored or co-authored 25 books and discipleship manuals, including Freedom from Fear, Getting Anger under Control, Breaking the Bondage of Legalism, Journey to Freedom and the Freedom Discipleship Series. He is also author of To My Dear Slimeball, a youth-oriented version of the C.S. Lewis classic The Screwtape Letters.
Rich spearheaded the development of the volunteer-based Community Freedom Ministry strategy of FICM-USA and now oversees the development and growth of the online training institute, CFM University.
He also serves as FICM International Chairman, helping oversee the integrity and expansion of the message and ministry of freedom around the world.
Rich earned a Bachelor of Science in meteorology at Penn State University (1976), a Master of Arts in Christian Apologetics from Simon Greenleaf University (1988), and received an additional Master of Arts in Christian Counseling from Luther Rice Seminary in Atlanta (2007).
Rich leads teaching seminars such as Breaking Free in Christ and Extreme Church Makeover (formerly Setting Your Church Free), as well as workshops on Getting Anger Under Control and Freedom from Fear.
He lives with his wife and children in the mountains of western North Carolina.
Did you know?
All of our speakers are experienced practitioners who take no payment for their services but give their time freely because they just love helping churches implement the Freedom In Christ approach.