Forum
Log in to post new content in the forum.
There is a wealth of knowledge and experience in the FIC community. This is the place to share it and tap into it! Please share your thoughts on FIC, tell us your experiences, ask your own questions and respond to those posted by others. We monitor the forums regularly to make sure that all questions are answered.
Why not come and join us discuss the different aspects of FIC, click here to register. Once registered you will be able to login and start using the forum.
Have fun!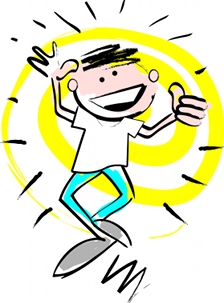 Forum
Topics
Posts
Last post

This is a forum for anyone who has been - or is going through - the Freedom In Christ Discipleship Course. We'd love to hear your experiences of the course. You can also ask questions of the community. There is a section specifically for sharing your experiences and forums for each session including The Steps To Freedom In Christ.

0
0
n/a

Use this forum to share your experiences of the FIC course. What did you get out of it? How did it help you? Would you recommend it to others?

0
0
n/a
0
0
n/a

Is there another topic worth dedicating a forum to? Let us know and if we agree we'll put it up.

0
0
n/a
0
0
n/a
0
0
n/a
0
0
n/a
0
0
n/a
0
0
n/a
0
0
n/a
0
0
n/a
0
0
n/a
0
0
n/a
0
0
n/a
0
0
n/a
0
0
n/a
0
0
n/a
0
0
n/a
0
0
n/a

This is the place where church leaders can discuss all aspects of making fruitful disciples. What has worked for you? What frustrates you? What would you like to ask others?

Please share anything you think other leaders would find helpful regarding using Freedom In Christ's approach. Or ask a question of those who have used it. How did it work for you? Have you seen real differences in terms of converts becoming disciples?

0
0
n/a

Please suggest topics that you think are worthy of a forum in their own right. We'll then consider suggestions and set new forums up as appropriate. All we ask is that they have a link to discipleship, the overall topic of this whole section of the site.

0
0
n/a

What has worked for you and your church when it comes to helping people become fruiful disicples?

0
0
n/a

Please share your experience, questions and comments.

0
0
n/a

A private forum for those who are reviewing the Grace Course

0
0
n/a
0
0
n/a
0
0
n/a
0
0
n/a
0
0
n/a
0
0
n/a
0
0
n/a

A forum for those who lead Freedom In Christ For Young People. A place to share experiences and ask questions.

Discuss logistics including technical questions such as using the DVD and PowerPoint presentations.

0
0
n/a

Share all the brilliant ideas you've had to make the sessions go with a swing.

0
0
n/a

How best to run the Steps To Freedom In Christ with young people. Ask your questions and share your experiences. What has worked well for you?

0
0
n/a

This is the place to share all the brilliant ideas you've had for leading these sessions! What movie clips do you suggest? What extra activities worked for you? What else can you suggest to help others when they come to lead the sessions?

0
0
n/a
0
0
n/a
0
0
n/a
0
0
n/a
0
0
n/a
0
0
n/a
0
0
n/a
0
0
n/a
0
0
n/a
0
0
n/a
0
0
n/a
0
0
n/a
0
0
n/a
0
0
n/a
0
0
n/a

This is a private forum for members of the Freedom Fellowship specifically concerning The Steps To Freedom In Christ process.

Use this forum to ask and answer questions about using The Steps To Freedom In Christ

0
0
n/a
0
0
n/a
0
0
n/a
0
0
n/a
0
0
n/a
0
0
n/a
0
0
n/a
0
0
n/a

Use this forum to ask questions and share experiences about using the FIC approach to help people with deeper issues.

0
0
n/a
0
0
n/a
0
0
n/a

This is a private forum for registered users of the Freedom In Christ Discipleship Course. Use it to ask questions and share comments with other course leaders.

Use this forum for asking questions and sharing experiences about the logistics of running your course from using the DVDs to laying out the room.

0
0
n/a
0
0
n/a

Other questions or comments about running the Freedom In Christ Discipleship Course

0
0
n/a
0
0
n/a

Please use this forum to ask questions and make comments relevant to leading these sessions. (Note that you can encourage your course participants to comment on each session in the Discipleship Users forums.)

0
0
n/a
0
0
n/a
0
0
n/a
0
0
n/a
0
0
n/a
0
0
n/a
0
0
n/a
0
0
n/a
0
0
n/a
0
0
n/a
0
0
n/a
0
0
n/a
0
0
n/a
0
0
n/a

Private forums for FIC's intercession team.

A place to share our thoughts and impressions of what God is saying.

0
0
n/a